FOSS4G:UK Local 2022 - Glasgow (University of Glasgow)
Local Venue Chairs: Tom Armitage & Ana Basiri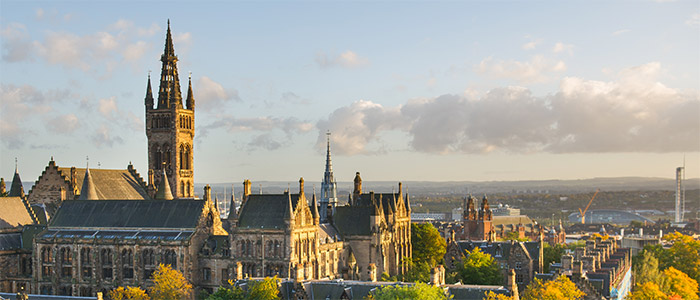 Call for talks
The call for talks in Glasgow is now open, and will close on Sun 18th Sept 2022 - please get your proposal in now so we can complete the programme below! For more details see here.
Location & Travel
University of Glasgow
Glasgow
G12 8QQ

We encourage everyone to travel by public transport/car share/under their own steam if possible.
Programme
The schedule for Thurs 17th Nov 2022 is:
09:00 - 09:30 - Arrivals and coffee
09:30 - 10:00 - Opening and welcome
10:00 - 10:30 - Anita Graser (online): Shaping Open Spatial Data Science
10:30 - 11:00 - Tim Sutton (online): 20 Years of QGIS: Successes and Failures of a Global Phenomenon
11:00 - 16:00 - local arrangements will be confirmed nearer the time
16:00 - 16:30 - Regina Obe (online): PostGIS Vision: Past, Present, and Future
16:30 - 16:45 - Wrap-up
16:45 onwards - local arrangements
Registration
Registration link to follow in due course - the event is free to attend but we strongly encourage attendees (and/or their employers) to make a donation of £20 (more if you can afford or less if you can't) - see here for details.