FOSS4G:UK Local 2023 - Lancaster
Local Venue Chairs: Barry Rowlingson, Jonny Huck
Programme
The Lancaster Programme is online.
Slides
PDF versions of the talks can be downloaded from the following list. Links to the recorded videos will be published later.
Sponsors
We are very grateful for the support of Fraser House Hub for supporting sponsorship of the venue for FOSS4G:UK Local 2023 in Lancaster.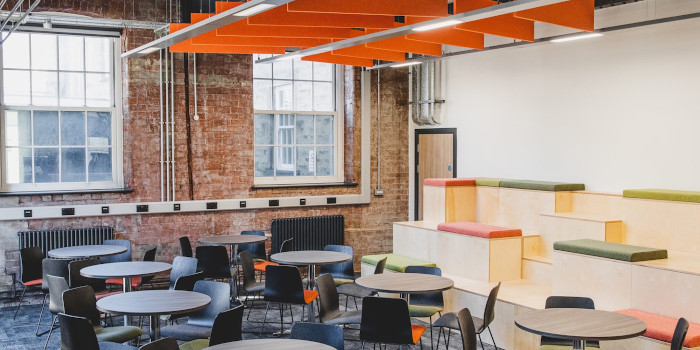 We are also very grateful to the Lancaster University Data Science Institute for sponsoring lunch and refreshments.

Location & Travel
We encourage everyone to travel by public transport/car share/under their own steam if possible.
Call for Talks
The call for talks is now closed, and the conference has happened.
Registration
Thanks to generous sponsorship from the Lancaster Data Science Institute you can register free for attendance at Lancaster. Please contact Barry Rowlingson (b.rowlingson@gmail.com) for the Eventbrite discount code.
You can then register via Eventbrite. Apply the code at the first registration form for a full discount. You should not be asked for a payment method.
Staying On
Fraser House is very close to The White Cross pub, which also does food, and if anyone is staying around after the close of the conference then this will probably be our first call.
Also happening on the day of the conference is the Lancaster Jazz Festival (6th to the 10th of September). If you are in Lancaster for the evening then check out the gig listing on the web site. Grrreat.
Lancaster also has plenty of other restaurants and pubs - ask Barry or any other local attendees for information.